REGISTER YOUR KIT
Using the MySoil reporting interface, enter the appropriate information regarding your soil sample.
Enter your kit registration number.

(Found on sample jar and paper insert.)

Select the sample type:

lawn, veg. garden, orn. garden, or trees

Add the date of when your soil was added to the sample jar.

Add an additional description of your sampling location for your reference

Select the approximate size (square feet) of your sampling area.

(This is done by multiplying the length of the area by the width)
Soil test like a boss! An accurate soil sample provides accurate analysis.Before taking your soil sample, it's best to evaluate your testing area and divide it into different sections if needed. For example, the sketch shown is a homeowner's backyard that wishes to collect samples for both a yard and garden. This example consists of a 7,600 square foot lawn and a 500 square foot garden.

Collect a Quality Representative Soil Sample

It is important to collect a representative soil sample. If multiple sample areas are being tested, we recommend separate tests for each area.​

For each test, we recommend:
1. Using a clean soil probe or hand trowel, collect soil from 5-7 separate locations/spots within your desired testing area.
2. The soil should be collected from the surface down to a depth of 6 inches (0-6"). (A shallower depth is ok if the soil is too hard)
3. Place the soil in the MySoil box, clean plastic bag, or bucket.
4. Composite the collected soil by mixing thoroughly and breaking up any large chunks. (Samples should be free of any large plant material and other debris. Some small debris is ok!).
5. Using the provided scoop, collect one level scoop of the mixed soil and add it to the jar containing DI water and nutrient adsorbing capsule. Tightly secure lid!! DO NOT DUMP WATER OUT OF JAR
When pulling samples from your testing location, we recommend using the MySoil Soil Probe. The MySoil probe is specifically designed to guide a consistent depth and soil proportion for each soil core. A hand trowel or shovel can also be used.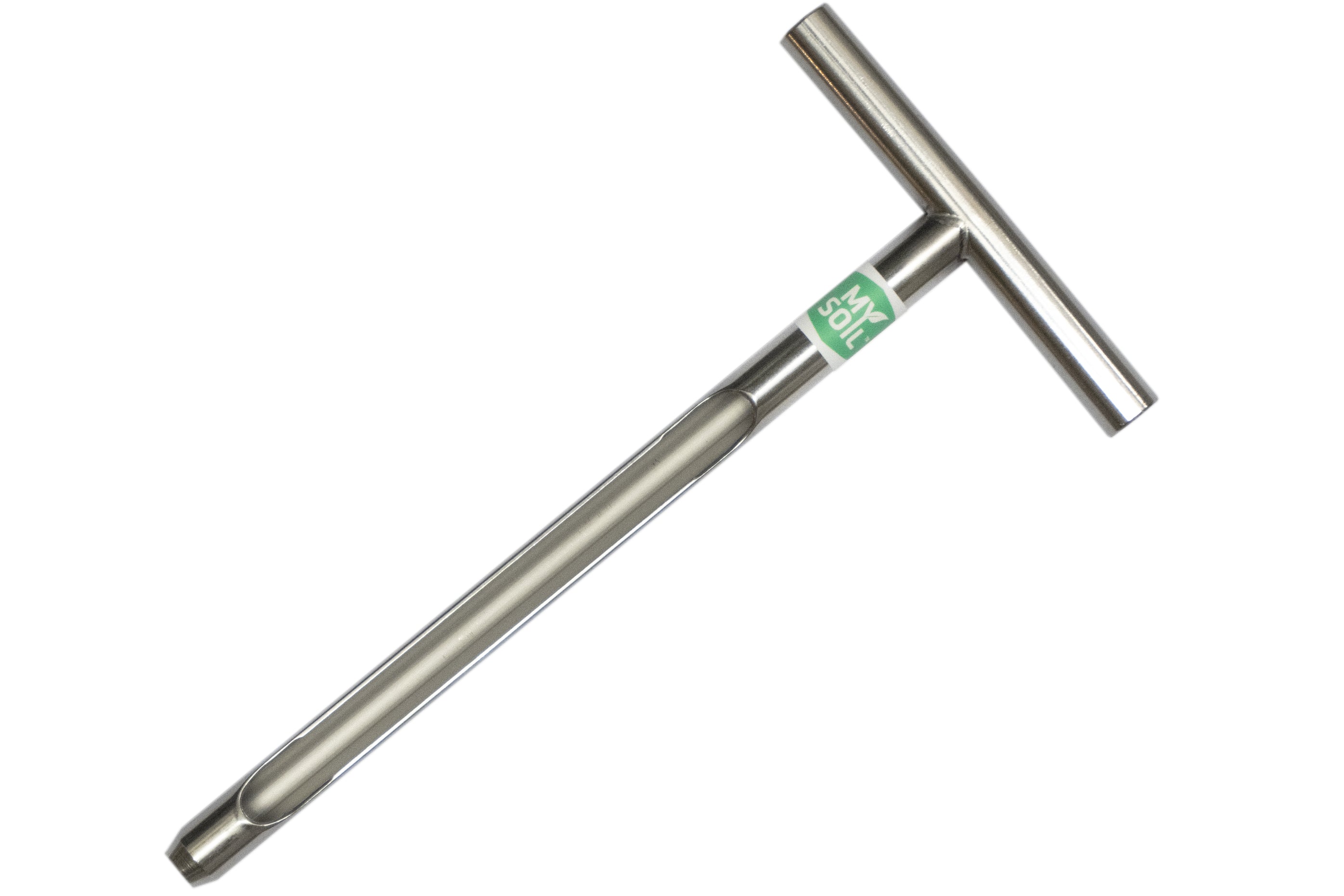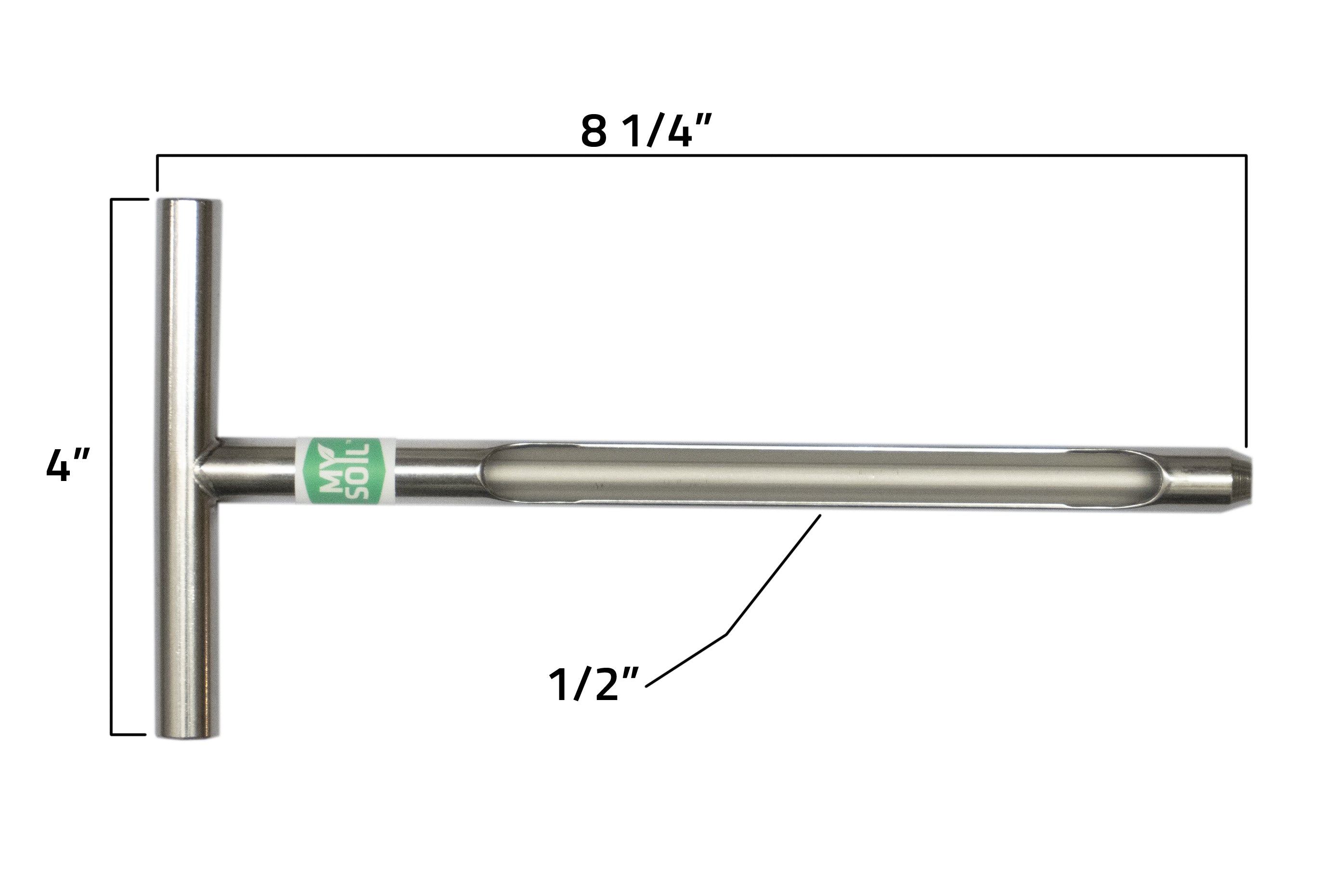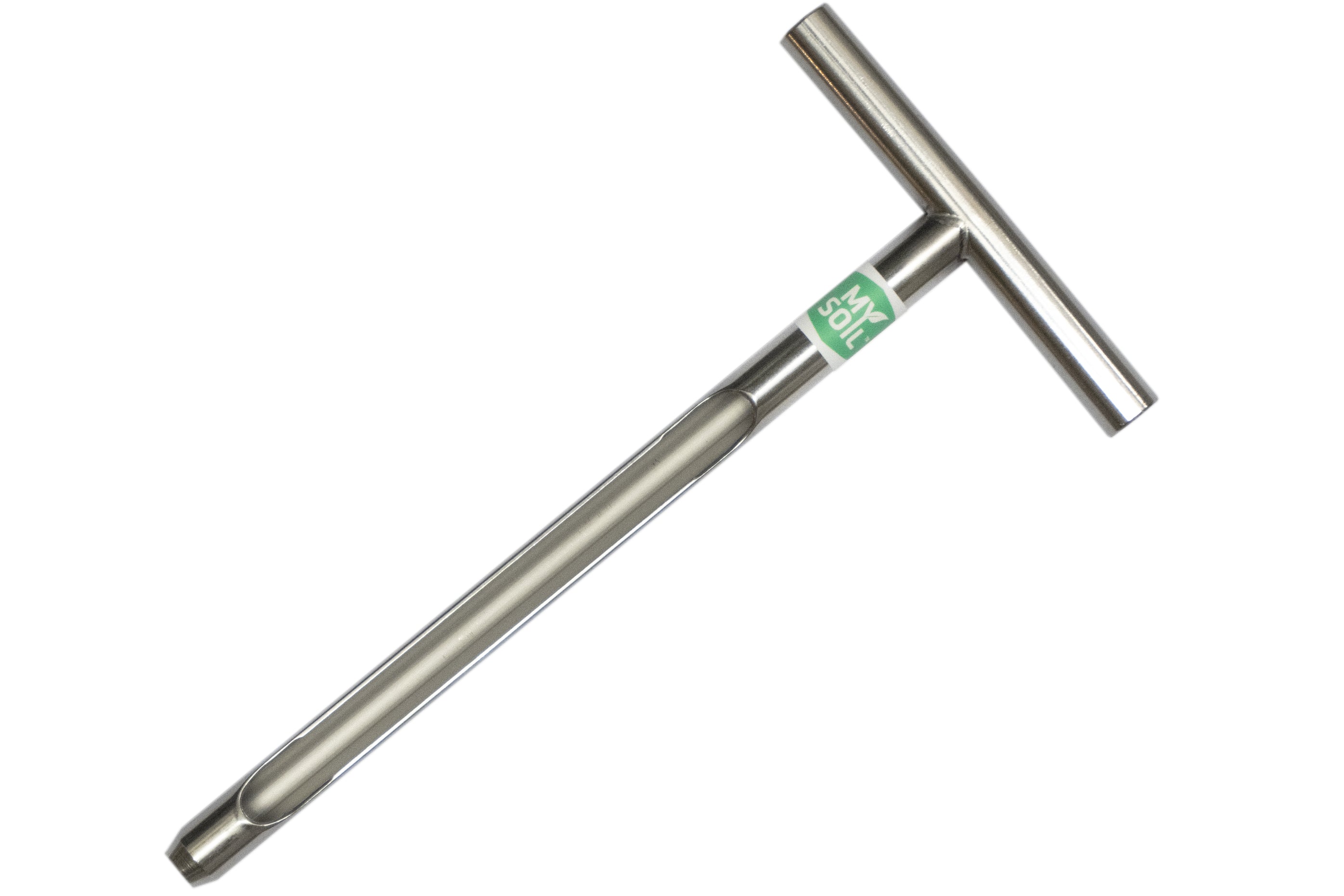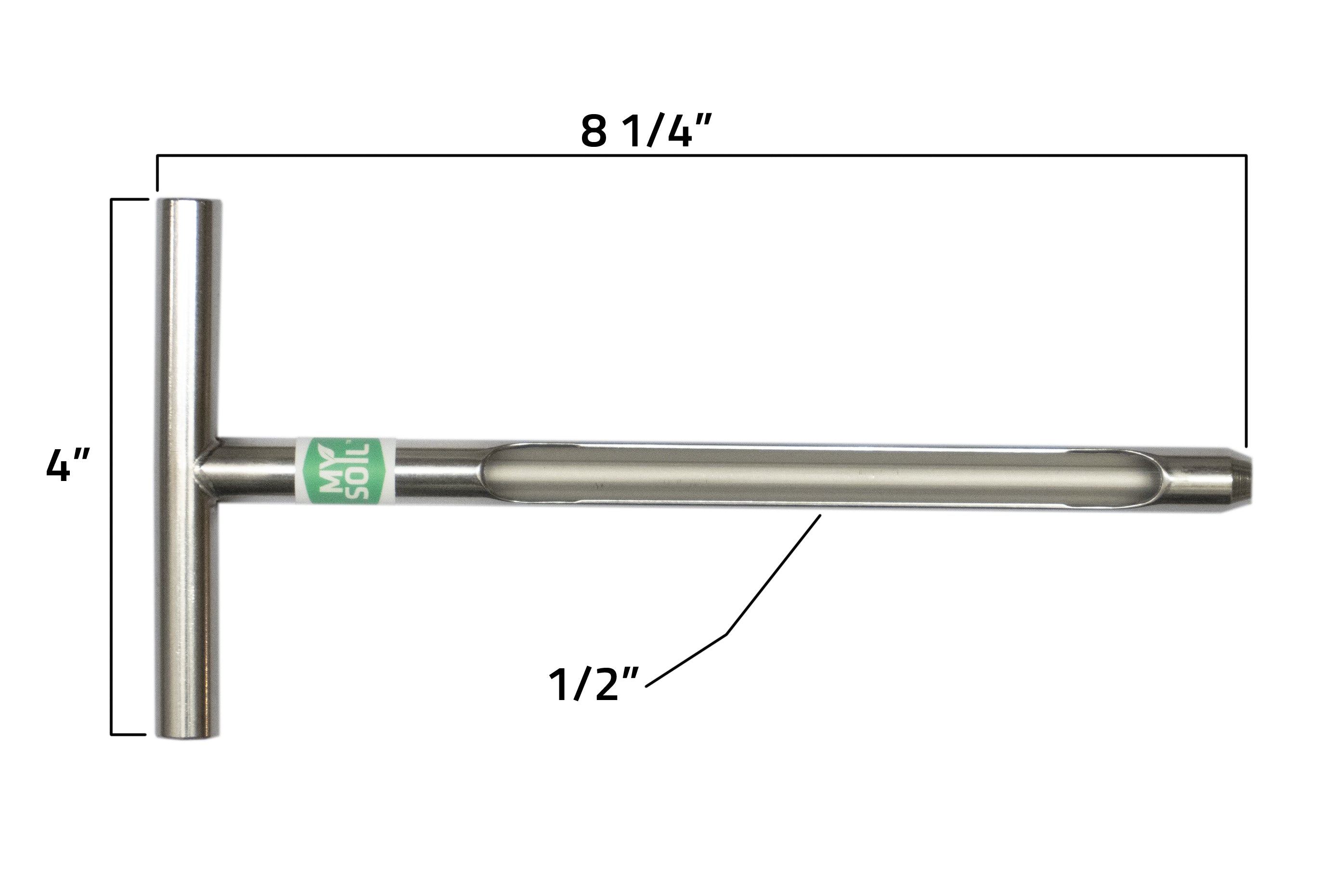 Seal the prepaid envelope and drop in your mailbox or any USPS accepted location. Results will be available on the MySoil web app within 6-8 business days.
Status update links will be emailed. Sign in to your customer portal and view your report(s) in your dashboard. The MySoil report provides you with the most accurate analysis within the industry. Confidently manage your soil's productivity and promote sustainable practices.
Understanding Your Soil Analysis
Sample Results​
This bar graph of your soil analysis provides a quick view of your results. It shows if any of the nutrients in your soil are either below or above the optimal range. We provide you with your soil nutrient availability, pH, and the optimal range for managing macro and micronutrients.
Fertilizer Recommendation​
We provide you with a precise fertilizer recommendation to improve the productivity of your soil. This restores the nutrient capacity in your soil to match your plant's nutrient demands. Therefore, establishing nutrient-dense food, controlled growth & stress-resistant plants!
Shop Products​
To make it even easier for our customers to have the most success, we have vetted a number of vendors and quality soil products that match your fertilizer recommendation. Appropriate fertilizers and products delivered to your door!
Lawn Application
In the example above found in section 2 "Add Soil", the homeowner has a yard size of 7,600 sq. ft. Their sample results required fertilizer to be applied at 2.4lbs per 1000 sq. ft. If we multiply 2.4lbs by 7.6 our homeowner requires 18.24lbs of fertilizer to be applied evenly over the yard.
Garden Application
In the example above found in section 2 "Add Soil", the homeowner has a garden size of 500 sq. ft. Their sample results require fertilizer to be applied at 1.0lbs per 100 sq. ft. If we multiply 1.0lbs by 5.0 our homeowner requires 5.0lbs of fertilizer to be applied evenly over the garden.